Articles for the Christian and the Undecided Alike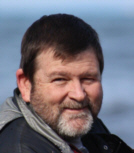 by I Q Cameron
Over almost 40 years of seeking God through Jesus Christ, God has been showing me just some of my many rough edges.
And in removing some of those rough edges, He's also shown me some other great lessons as well - things I would very much like to share with you.
God loves you and me so much more than we can fathom. And this one thing (God's deep and forgiving love) may well have been overlooked by many of our modern-day churches.
I hope to be able to encourage you, the flagging or seeking Christian, or the interested non-adherant.
Even if you are unsure or against what you see as fake or outdated 'Christian teachings', please take the time to read.
It is my belief that there is something here to encourage and/or challenge you.
And so, I humbly submit some of the lessons that both life and Jesus have taught me.
So, please feel free to read my thoughts.
You can read them right here online by clicking their link/s
Soon I hope to make them available to download in a zipped folder containing enough formats so that anyone can read them.

This would allow you to save them and read them later, if you wish. Coming soon...

No passwords. No cost. No gymics.
Read my first article - Article 01: Introduction - Almost forty years in the wilderness or see a list of my articles below
Happy reading, and thank you for considering...

Please be patient. All of this is new.
I rather suspect that this page will always be under construction...
My Articles
Coming soon - So, What Is God Really Saying?
Back to top

Articles online now:
(Coming in pdf, azw3, mobi, epub and prc ... soon)
Click to download any article for free.
All articles are zipped to include pdf, azw3, mobi, epub & prc so that you can choose the one that best suits your device/s.
Back to top